Personal Online
Banking Log In
HSA Tools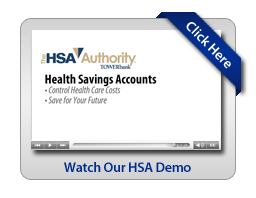 Compare a traditional health plan and a high deductible plan side-by-side to create an estimate of your typical annual expenses.

Watch how your HSA balance can grow based on your estimated health expenses, how much you expect to put into your account each month, and the number of years until retirement.

See how selecting a high-deductible health plan (HDHP) combined with an HSA can save you money over a traditional health plan. It's your money, why not keep it?
Health Information Links
The following websites have been added for your convenience and belong to a third-party vendor or are government supported. When you select a link, you will leave the Tower Bank website. The content, materials and information contained on these sites are solely the responsibility of the provider of the site and not Tower Bank.
Find prescription drugs available on discount generic programs across the country.
Compare hospitals on ten important hospital quality topics.

Gather reliable, up-to-date health information anytime, anywhere about diseases, conditions, and wellness issues in language you can understand.

*The hypertext links or pointers displayed on this site are for the convenience of our customers and go to information created and maintained by other public and private organizations. Tower Bank does not control or guarantee the accuracy, relevance, timeliness, or completeness of this outside information. Further the inclusion of links or pointers to particular items in hypertext is not intended to reflect their importance nor is it intended to endorse any views expressed or products or services offered on these outside sites or the organizations sponsoring the sites.